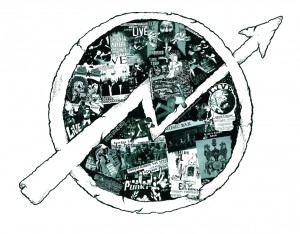 Είμαστε η ομάδα "Studio from the Down" από τα Γιάννενα.  Μια συλλογικότητα που στόχος της είναι να προωθήσει τη μουσική μακριά από κερδοσκόπους, ποζεριλίκια, μαγαζιά και αφεντικά. Δραστηριοποιούμαστε στην κατάληψη Αντιβίωση από το 2011 έχοντας διαμορφώσει έναν χώρο για όπου πραγματοποιούνται πρόβες από μεμονομένα άτομα και μπάντες. Επίσης διοργανώνουμε συναυλίες και μουσικά μπαρ πάντα στα πλαίσια της αυτοοργάνωσης.
Διαβάστε το κείμενο αυτοπαρουσίασης της συλλογικότητας μας ΕΔΩ
Όσον αφορά τις συναυλίες που διοργανώνουμε:
Τα live μας δεν έχουν αντίτιμο στην είσοδο/έξοδο.
Εάν υπάρχει αντίτιμο στο bar, είναι για να καλυφθούν τα λειτουργικά έξοδα του live (ήχος, διατροφή και μεταφορικά  συγκροτημάτων κ.α.)
Σκοπός μας είναι οι συναυλίες να γίνονται με μπάντες που δεν προτιμούν να παίζουν σε μαγαζιά.
Η μουσική και η συμπεριφορά τους να μην προάγουν το ρατσισμό, τον φασισμό, τον σεξισμό και το ροκσταριλίκι.
Για ότι θελήσετε στείλτε μας email στο studio.antiviosi(at)gmail.com
_____________________________________________________________
IF IT'S GREEK TO YOU
We are the "Studio from the Down" from Ioannina City. Our goal as a collective is to promote music far from speculators, posers, merchants and managers.
About the shows we organise
They don't have entrance fee.
If there is a price for the drinks, it's in order to cover the  expenses of the show (sound engineering, food, traveling expenses etc.)
We prefer to host bands that avoid to play in commercial gig places.
Their music and attitude doesn't promote racism, sexism, fascism and rock star philosophy.
Contact us on studio.antiviosi(at)gmail.com
—————————————————————————————————–